Our Founder: Cherie Rivett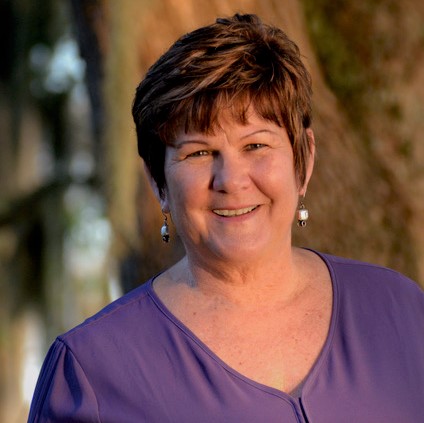 Cherie has a long history of business experience, including work in the U.S. and in Europe. Her corporate experience began in manufacturing with Milliken & Company, followed by ten years in Human Resources at Frito-Lay, and then VP of Human Resources at Universal Orlando. She has had her own HR consulting business since 2001. Her consulting experience includes leading major change initiatives, and helping businesses start up, prepare for, and deal with major growth.
The company tag line, Shining a Light on Boutique Wineries, demonstrates the desire to represent emerging and small to mid-sized wineries. Sometimes "the little guys" can get lost when being represented by "the big guys," so Harvest Moon Distributors is focused on bringing good, unique wines to market. By providing efficient, dependable service with low overhead cost, everyone involved can grow and prosper, while consumers can enjoy great wine at reasonable prices.
Sales Representatives
Tiffany: Ocala, Gainesville, The Villages
Deanna: Central Florida Sales
Jeremy: Merritt Island, Melbourne, Titusville Sales
Steve: Sarasota & South Tampa Sales
Brandon: North Tampa Sales
Open: West Palm Beach/Palm Beach Sales
Deborah: Miami Sales
Martin: Miami to Pompano Sales
Behind The Scenes
Anne: Whole Foods Coordinator, Analytical Wizard, and So Much More
Ti: Compliance and More
Kevin: Warehouse Guru
Craig, Mike, and Irene: Logistics Team
Cathy: Special Projects
Penny: Accounting